Dr. Claudia F. Derichsweiler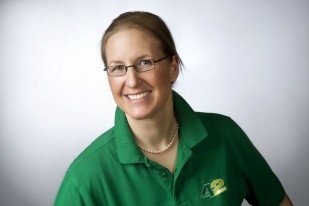 Dr. med. Claudia Derichsweiler
Dr. Claudia F. Derichsweiler was born in 1973 in Ostfildern-Ruit, Germany.
She studied Medicine at the University of Leipzig and Heidelberg.
She trained as an intern at the Memorial Sloan Kettering Cancer Center in New York as well as at the Texas Heart Institute in Houston, Texas.
She completed her specialized education and medical neurology training at the teaching hospitals in Ludwigsburg and Esslingen.
Dr. Derichsweiler specialized in psychiatry and psychotherapy at the Ludwigsburg Hospital and the University Hospital of Basel Switzerland.
She also has additional professional training in acupuncture and geriatric medicine.
Dr. Derichsweiler treats the entire spectrum of neurological and psychiatric diseases and disorders.
She regularly attends national an international quality assurance meetings where she collaborates with other physicians.
Dr. Claudia F. Derichsweiler is married to Utz Derichsweiler and is also a proud mother of her daughter Luise.